Satellite Meetings
Olex2 Workshop
Welcome to the ECM31 and to the official Olex2 workshop, which will be held on the first day of the conference from 9am until about 4.30pm (in time to make it to the opening ceremony!)
We have 50 places available for this exciting workshop -- please register early to avoid disappointment! The registration fee is €60 (including tea/coffee and lunch).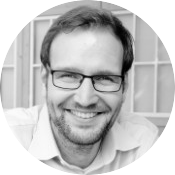 Michael Bodensteiner


Lena Rummel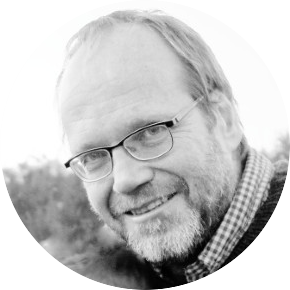 Horst Puschmann
We will be around throughout the conference and please don't hesitate and talk to us with about questions you may have. You can also always e-mail me at horst@olexsys.org.
This workshop is suitable for all levels of experience. We will cover the following areas in an informal and friendly setting:
Structure Solution
Structure Refinement & Model Building
Restraints & Constraints
Working with Disordered Structures
Making pictures
CIF file generation in Olex2
Finishing Structures for Publication
Before you attend the workshop, you may want to have a look at some of our videos on our YouTube channel.
8.30am
Set-up Session

Please bring your own Laptops along to the workshop. It would also be very useful, if you had set up Olex2 and any other crystallographic software (ShelXL, PLATON) before the workshop starts. This half-hour, pre-workshop session is your chance to sort out any last-minute problems you might have experienced.
9.00am
Introduction to Olex2

This hour will be lecture-style -- we will introduce the key concepts or working with Olex2 and work through one or two very simple example structures.
10.00am
It's your turn now!

Work for yourself, or pair up in teams -- and try for yourself what we have covered in the previous section. If it's all familiar to you, work on your own samples (don't forget to bring some!). We will be here to help!There will be a coffee break during this three-hour session!
13.00am
Working Lunch

A lunchbox is included in the registration fee.
14.00pm
Advanced topics in Olex2

Another lecture-style session: disorder modelling, solvent masking, HAR -- anything that you might want to find out about. We will cover this here.
2.30pm
Working out Advanced Techniques

With our help, you are now free to try anything you may want to tackle. This could be simple cases, complicated sample disorder or your own structures -- the choice is yours!
4.30pm
Close
We are looking forward to the ECM31 and the Olex2 workshop. See you in Oviedo!
Where: ECM31 venue.
When: 22 August, 2018, from 9am until about 4.30pm.
Registration: Please login the user area using your ECM31 account to register for this satellite. The registration fee is 60 € (including tea/coffee and lunch).
Contact: For inquiries contact us horst@olexsys.org